A DREAM COMES TRUE
Let's Plan Your Trip
With Luxury Uganda Safaris
A Magical Experience
Let's Plan Your Trip
Best Gorilla Trekking Packages
Travel Like A Pro


As You Watch Wildlife in Uganda
Let's Plan Your Trip
Exclusive Safari Experiences


Luxury Honeymoon Get Aways
Let's Plan Your Trip
Best 10 Luxury Uganda Safaris & Discounted 2021 Luxury Uganda Tour Packages
Luxury Uganda Safaris offers Gorilla Safaris , Wildlife tours & Mountaineering adventures to Uganda's National Parks like Bwindi Forest National Park that is known for primate watching experiences. Luxury Uganda Safaris/Luxury Uganda Tours offers Best Luxury Gorilla Trekking & Wildlife Tours to Uganda's famous National Parks. Luxury Tour Packages.
Travel luxuriously with friends and family on a Luxury Uganda Safari to Uganda on vacation holiday Tour to enjoy luxury Treats as you engage in various safari activities ranging from Gorilla Trekking, Wildlife Safaris to Cultural Encounters. Explore Uganda on an unforgettable Luxury African Adventure from North to South, East to West.
The Luxurious Experiences we offer vary from driving comfortably in well maintained Safari Cars for convenience, Sleeping in luxurious Lodges to expert led Game Viewing Safaris in Uganda.
Book your luxury Uganda Safaris with us for the Best Safari Experiences.
Luxury Uganda Safaris & Flying Tours
Luxury Honeymoon Safaris Uganda 2022: Explore the Wilderness with your love
Explore Best Honeymoon Safaris Uganda Packages on Honeymoon Safari Holiday in Uganda watching the BIG Five &Gorillas in Uganda 2021/22.
Embarking on a Luxury Uganda honeymoon safari with your new/ long term spouse will be one of the most memorable adventure experiences you will share as you start a new chapter of your new life together.
A safari honeymoon in Uganda offers you an opportunity to enjoy the Pearl of Africa's beauty while tracking the primates, Beaching at the shores of Lake Victoria and banks of River Nile, go bird watching, experience white water rafting, bungee jumping, kayaking Adventures that will bond your love forever
Tracking the Lions of Queen Elizabeth National Park
Have Candlelit dinners under the stars in the bush- offered on prior request
Sleep out under the stars on a luxury star bed at the balcony
Gorilla Trekking in Bwindi and Mgahinga National parks
Cruising along the Victoria Nile at Murchison Falls and River Nile Jinja
Take an outdoor rose petal filled romantic bath for two
Have delicious dinner at the shores of Lake Victoria- Ssese Islands
Experience wildlife safaris at Murchison Falls
Explore the tree climbing Lions of Queen's Ishasha Sector
Luxury Uganda Safaris and Tour Packages 2022
5 Days Gorillas & Wildlife Tour
Experience Gorilla Trekking and Wildlife Safari Tours in Uganda on the 5 Days Ultimate Gorilla & Wildlife Tour.
6 Days Classic Primates Tour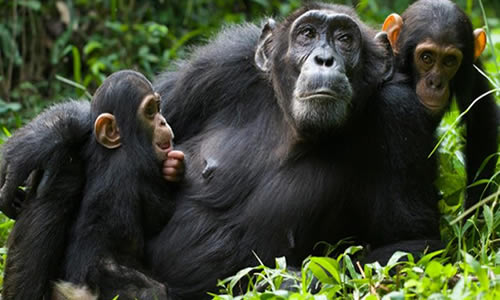 Enjoy Chimpanzee Tracking Adventures in Uganda and watch wildlife on the 6 Days Classic Primates Tour.
9 Days Wildlife & Hiking Tour
Enjoy Classic Wildlife Safari Tours in the various Safari Destinations on the 9 Days Wildlife & Hiking Tour
7 Days Lake Mburo, Mgahinga & Bwindi Tour
The 7 Days Lake Mburo, Mgahinga & Bwindi Tour takes you on Wildlife Safari & Gorilla Tour in Mgahinga & Bwindi Forest Uganda.
8 Days Wildlife, Bwindi & Rwanda Gorilla Tour
Enjoy Wildlife an Gorilla Trekking Tours in Bwindi & Volcanoes National Park on the 8 Days Wildlife, Bwindi & Rwanda Gorilla Tour.
10 Days Ultimate Uganda Safari Tour
The 10 Days Ultimate Uganda Safari Tour takes you Rhino Trekking, Wildlife Safari, Chimpanzee Tracking & Gorilla Trekking in Bwindi.
What to Carry For Your Safari in Uganda 
Planning your Safari to Uganda's various destinations, Carry the important packing Gear to enjoy the Best safaris in Uganda. Explore Details
10 Top Destinations for Safari in East Africa
Follow through the 10 Top Destinations for Safari Holiday in East Africa for Safaris in (Uganda, Kenya, Tanzania, Zanzibar). Explore Details
Top 12 (Best) Safe Driving Tips 2021-22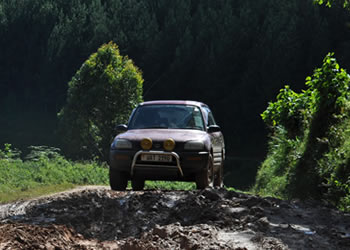 Follow through the various Safe Driving Tips to enjoy Self Drive Uganda, to any destination in Uganda along the various routes. Explore Details
(Best) Self Drive & Road Trips in Uganda 2022
(Best) Self Drive & Road Trips in Uganda 2022 to Bwindi Forest, Murchison Falls National Park & kibale Forest National Park. Explore Details