A DREAM COMES TRUE
Let's Plan Your Trip
With Luxury Uganda Safaris
A Magical Experience
Let's Plan Your Trip
Best Gorilla Trekking Packages
Travel Like A Pro


As You Watch Wildlife in Uganda
Let's Plan Your Trip
Exclusive Safari Experiences


Luxury Honeymoon Get Aways
Let's Plan Your Trip
Bird Watching Safari Tours in Uganda, Birding Adventures in Uganda
Birders all over the world can transfer to Uganda to take on Bird Watching Tours in the beautiful rain forests around the various safari destinations around Uganda. We have numerous species and these include; the Albertine rift endemics which live  in huge numbers at the prominent Semliki National Park as well as other species in different Safari Destinations like Queen Elizabeth National Park, Murchison Falls National Park, Kibale Forest National Park, Bwindi Forest National Park, Mgahinga National Park and other Islands.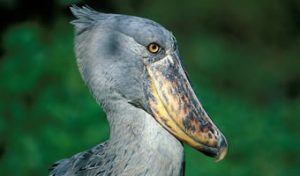 You can as well as transfer for a canoe ride on Lake Albert at Mabamba Swamp where you will spot many different aquatic and Swamp dwellers. Take on Launch trips on the Kazinga channel in Queen Elizabeth National Park and here you will spot many waders, raptors and water birds.
You can as well experience other cruises along the Victoria Nile at Murchison Falls National Park and along the papyrus banks you will spot the shoe bill stork, African fish eagle, goliath heron, piac piac, rock pranticole, black headed Gonolek, black winged red bishop, yellow backed weaver etc.
Boat rides on Lake Mburo also offer excellent sightings of pied kingfisher, egrets herons, Narina trognon and if you are lucky the occasional shoe bill.
Other must visits are the Bigodi Wetland Sanctuary, Entebbe botanical gardens, Mabamba swamp and many more. Come experience Uganda the birder's paradise!
Top Bird Watching Tours in Uganda