10 Must Visit Places in East Africa on holiday
East Africa has a range of Safari Places travelers can visit while on holiday Tour with friends and family i.e the 10 Must Visit Places in East Africa that offer exceptional Wildlife Safari Tours, Gorilla Trekking Adventures and Natural Safaris.
Of course the 10 Must Visit Places in East Africa will depend on your tastes and preferences on what you want to explore, encounter and adventure on your African Safari. However, the 10 Must Visit Places to Visit in East Africa are iconic, evocative and exceptional to Visit and they include;
10 Must Visit Places-Zanzibar and Tanzania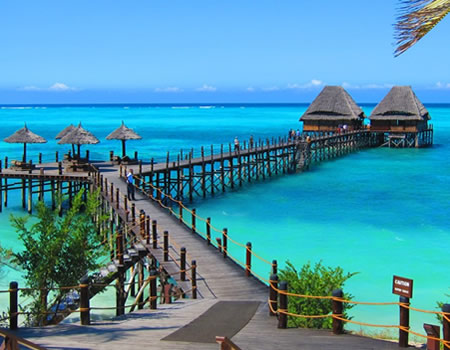 Tanzania is a very beautiful destination for all travelers looking to experience remarkable safaris especially chimpanzee tracking at the prominent Gombe Stream National Park under the Jane Goodall foundation.
Zanzibar, it is prominently recognized for its rich history as well as beautiful beaches offering all kinds of travelers unique holiday adventures around the famous Stone city as well as white beach sand along the coastline.
Looking for peaceful, relaxed and remarkable getaways, Zanzibar should be you Top destination. Book Your Trip Now
10 Must Visit Places-Masai Mara Game Reserve
Suitably located a few kilometers off the busy Nairobi City, Masai Mara Game Reserve is the best wildlife safari destination in Kenya.
The park can be visited any time of the year and every time, numerous wildlife animals can be spotted on a game drive safari.
The BIG Five wildlife animals can be spotted in one day and in the dry season i.e July and September; numerous wildebeest can be seen around the vegetation terrain grazing before traversing to the other side at Serengeti National park. Visit the Masai in their traditional stays to learn more about their lifestyle. Book Your Trip Now
10 Must Visit Places-Bwindi Forest and Volcanoes National Parks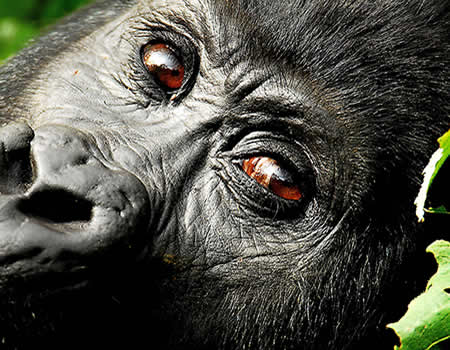 Suitably located in the South western Part of Uganda and North west of Rwanda, Bwindi Impenetrable Forest and volcanoes are the best Mountain Gorilla tracking destinations each interested traveler around the world should go.
These are amazing with numerous Gorilla Families to be tracked and offer remarkable adventures to all.
The Gorilla Trekking permits can be obtained direct through the UWA (Uganda Wildlife Authority) and RDB (Rwanda Development Board) or an authorized Tour Operator Agency costing US $700 per person interested in Uganda and US $1500 per person in Rwanda.
Book a Gorilla Trekking safari in any of the countries to enjoy the best holidays in Africa as you track the Mountain Gorillas. Book Your Trip Now
10 Must Visit Places-Ngorongoro Conservation Area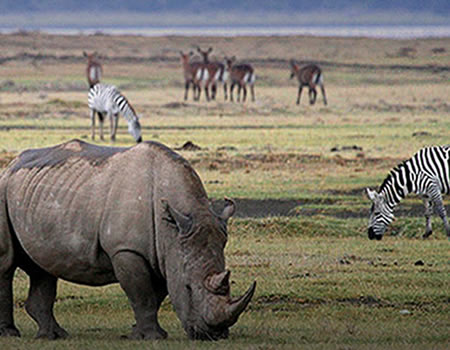 With the oldest and the World's largest intact Caldera measuring 1,970 feet/ 600 meters deep, Ngorongoro Conservation Area should be every traveler's Top Most Destination to go to while on holiday Vacation.
Within the conservation area are numerous wildlife animals grazing on the green Savannah plains and these include; zebra, black rhinos, elephants, flocks of flamingo.
Transfer here to experience remarkable safari holiday encounters in Tanzania. Book Your Trip Now
10 Must Visit Places-Serengeti National park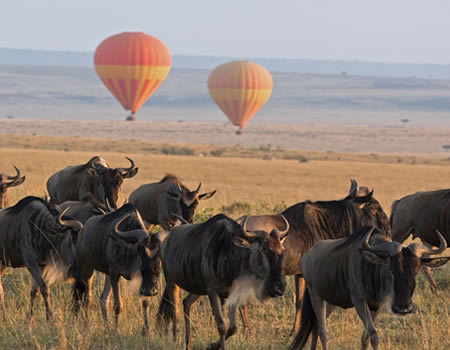 Famously know for the great wildebeest migration where numerous hoofed wildlife animals traverse through the Masai Mara and Serengeti Eco systems depending on the season of the year and breeding period.
The park comprises of dotted plains with acacia trees and here you will spot lions, cheetah during the rainy season in the months of January-March since during this period the great wildebeest are giving birth to calves which are prey to the BIG Cats. Book Your Trip Now
10 Must Visit Places-Kilimanjaro-Tanzania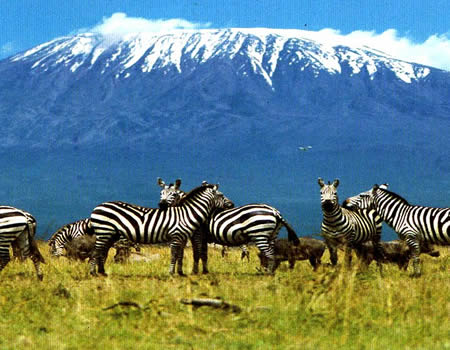 Mt. Kilimanjaro is a dormant volcano situated in Tanzania with a beautiful back drop of the green Savannah vegetation on which various wildlife animals graze making the entire place very scenic and amazing.
At a height of 19,340 feet/ 5,895 meters, the Kilimanjaro Mountain is the Africa's highest peak making it a very exceptional safari destination to visit and climb so as to experience the best encounters in Africa on holiday.
Book a trip to climb/ hike this beautiful Mountain with an experienced guide from 5-9 days to enjoy reaching Africa's highest snow peak. Book Your Trip Now
Murchison Falls National park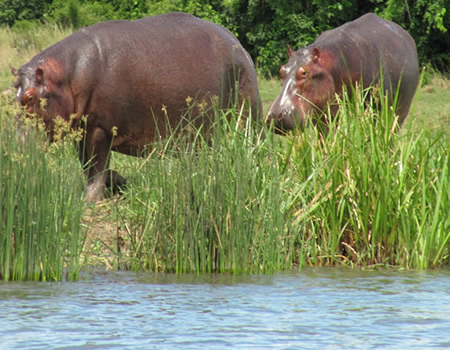 Located in the North Western part of Uganda, Murchison Falls should be every traveler's wildlife safari destination looking for unique safari encounters with the wild.
The park comprises of many different attractions that can be experienced and these vary from the wildlife to the birds as well as the prominent magnificent Murchison Falls that make the park an exceptional safari place to be at while on holiday in Uganda.
You will spot Africa's BIG Five species like the buffalo, Lions, Leopards, Elephant as well as the Rhinos at the famous Ziwa Rhino sanctuary.
Other wildlife animals can also e seen wandering from one place to another within the green Savannah plains.  Book your wildlife safari to watch the amazing Victoria Nile, Murchison Falls, beautiful Rainbow, wildlife as well as the vibrant birds of the air. Book Your Trip Now
Lake Nakuru National Park
Suitably located a few kilometers off the main city of Nairobi, this soda Lake should be a MUST visit safari destination to all travelers looking for unique safari Adventures as it is congested with numerous flocks of Flamingos that are attracted to it for the algae that surfaces due to an increase in the alkaline in the dry season when the water reduces.
The numbers of flamingos that visit the park vary time to time annually attracting numerous lesser flamingos that cover almost the entire Lake.
Other wildlife animals can be seen as well and these include; lions, Black and white Rhinos, Cape buffalo, zebra, waterbuck and about 230 different bird species. Book Your Trip Now
Kidepo National Park
Situated in  the North Eastern part of Uganda, Kidepo is prominently know as Africa's vast Savannah wilderness due to the vegetation terrain that enfolds the park as well as the beautiful wildlife species that can't be found anywhere else in Uganda.
The park has been ranked the BEST wildlife safari destination in Uganda with animals like the cheetah, leopards, lions, vast elephants, etc.
Book a trip to this wonderful destination to enjoy the best wildlife safaris in Uganda as well as unique cultural traditions of the local Karamajong people, IK remote tribe etc to the fullest. Book Your Trip Now
Sipi Falls Uganda
Suitably located in the Eastern part of Uganda close to the prominent Mt. Elgon National Park, the Sipi Falls should be experienced by every traveler looking to experience unique holiday adventures in Uganda while on Vacation.
There are 3 distinct waterfalls that are very appropriate for all travelers interested in angling especially along the 3rd waterfall where they can fish the rare rainbow sprout.
At Sipi Falls, expect to encounter people from different tribes and these will give you unique cultural encounters of their traditions and norms. Book Your Trip Now