Luxury Uganda Wildlife Safaris-Things to Do and See in Uganda 
The Luxury Uganda Wildlife Safaris take you on Wildlife Safari Tour in Uganda at various Safari Destinations in Uganda and these include; Murchison Falls National Park, Lake Mburo National Park, Queen Elizabeth National Park, Kidepo National Park and Semliki National Park.
The Wildlife animals you watch in the Uganda Safari Destinations include; Lions, Elephants, Leopards, Buffalo, bush buck, water buck, kobs, hippos, topis, eland, small antelope, duicker and Rhinos in Ziwa Rhino Sanctuary situated a few kilometers off Murchison Falls National park and Kampala- Gulu Highway.
Best Time to go for Luxury Uganda Wildlife Safaris
Luxury Uganda Wildlife Safaris don't have a fixed schedule/ time around the year for these can bee taken on by travelers any time they are interested in visiting Uganda for remarkable Wildlife Safari Tours.
Looking for amazing Wildlife Safari Packages on your Luxury Uganda Wildlife Safaris to any specific destination in Uganda, Below are some of our Uganda Wildlife Safaris you can select from to enjoy the best Adventures in Uganda. Contact Us for the Best Wildlife Safari Adventures in Uganda.
5 Days Murchison Falls Tour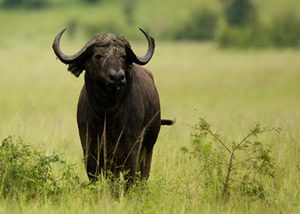 Enjoy the 5 Days Murchison Falls safari while on game drive to spot various wildlife animals like the elephant, buffalo to experience exceptional wildlife safari tours.
5 Days Uganda Wildlife Safari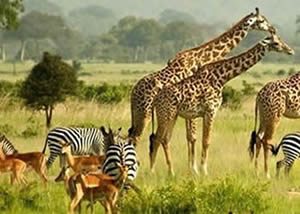 Transfer to Uganda's Wildlife safari destinations and experience the 5 Days Uganda Wildlife Safari on which you will spot various wildlife species on holiday safari in Uganda.
8 Days Gorilla & Game Safari
Transfer to experience your wildlife safari holiday by taking on the 8 Days Gorilla & Game Safari as you visit Bwindi & Mgahinga National Parks and Queen as well as Murchison Falls.
10 Days Wildlife Adventure

Enjoy the 10 Days Wildlife Adventure on a Uganda safaris which will give you a chance to spot Africa's BIG 5 mammal species and other wildlife animals in their natural habitat.
10 Days Uganda Wildlife Tour
Transfer to Uganda's Murchison Falls Np, Lake Mburo Np on the 10 Days Uganda Wildlife Tour to experience unique wildlife safaris on holiday Adventure vacation in Uganda.
12 Days Uganda Wildlife Tour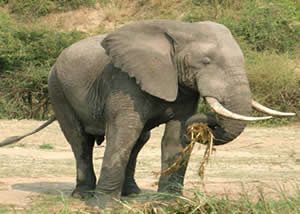 Looking for an exciting rewarding safari vacation in Uganda, book the 12 Days Uganda Wildlife Tour to the preferred safari destination in Uganda to enjoy the best safari Tours.