Uganda Luxury Safaris-Things To Do and See in Uganda
Planning to transfer to Uganda for a Uganda Safaris, Book Uganda Luxury Safaris to enjoy and experience the Best Uganda Safaris on holiday with friends and Family.
Some of the Uganda Luxury Safaris you take on include; Luxury Uganda Gorilla Tours in Bwindi Forest National Park & Mgahinga National Park, Uganda Luxury Wildlife Tours, Cultural  Luxury Tours and Bird Watching Safaris.
What A Uganda Luxury Safaris is All About
Uganda Luxury Safaris involves numerous Uganda Safari Tours as you go Chimpanzee Tracking in Kibale Forest National Park, Kyambura Gorge, Kalinzu Forest, Kaniyo Pabidi Eco Tourism Center and Ngamba Island located within Lake Victoria.
Uganda Luxury Safaris also comprise of Wildlife Safari Tours at Lake Mburo National Park, Murchison Falls National Park, Queen Elizabeth National Park and Semliki National Park.
Which Tour Operator Agency Should You Book Your Safari With in Uganda
As you are planning and preparing for your remarkable Luxury Uganda Safaris we recommend you book with a valid Tour Operator Agency which will draft you the Safari Package of your dreams to take you to all your Safari Destinations to experience Gorilla Trekking Adventures, Chimpanzee Tracking Tours, Wildlife Safari Tours, Birding Tours and Cultural Safari Tours in Uganda.
Top Luxury Uganda Safaris
3 Days Bwindi Gorilla Trek
Enjoy the 3 Days Bwindi Gorilla trek to experience the  best Gorilla safari tours in Uganda while on holiday at Bwindi Forest National Park in Uganda.
3 Days Gorillas Mgahinga
Transfer to experience Gorilla Tracking in Uganda on the 3 Days Gorillas Mgahinga Tour in Mgahinga National Park while on Gorilla Trekking Adventure Safari.
4 Days Island Honeymoon
Looking for a beautiful honeymoon getaway, book the 4 Days Island Honeymoon Safari as you transfer to the stunning Islands of Ssese, Kalangala.
6 Days Uganda Safari Holiday
Enjoy the 6 Days Uganda Safari Holiday as you visit the various safari destinations the country has while on Gorilla safaris, birding & wildlife encounters.
7 Days Uganda Adventure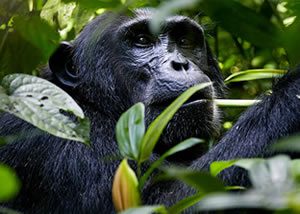 Book the 7 Days Uganda Safari Adventure while on safari holiday in Uganda to enjoy the best of Uganda's wildlife encounters in the numerous safari destinations.
10 Days Uganda Nature Tour
Enjoy the 10 Days Uganda Nature Tour to have wonderful safari encounters in the bush while relaxed and at peace. Book it to experience the best safaris.
14 Days Tour Safaris Uganda
Looking to encounter beautiful wildlife bush experiences to the fullest, book the 14 Days Tour Safaris Uganda to enjoy the best safari encounters in Uganda on holiday.
17 Days Uganda Exploration 
Enjoy the 17 Days Exploration Uganda while on safari holiday adventure so as to have a remarkable safari experience at Queen Elizabeth NP, Bwindi & Murchison Fall NP.
18 Days Exploring Uganda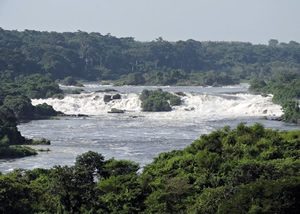 Experience and enjoy the 18 Days Exploration of Uganda while on holiday vacation safari an encounter that is so remarkable and exciting. Book with us for the best experiences.