Uganda Safari Tours in Africa
Enjoy a Luxury Uganda Gorilla Safari Tour as you explore Uganda's attractions while on a Luxury Uganda Safaris as you go for a Gorilla Trekking safaris to Bwindi Impenetrable Forest , Chimpanzee Tracking at Kibale Forest and luxury Uganda Wildlife Safari Tours at Murchison Falls National Park.
Wildlife Experiences on a Uganda Safari
Enjoy wildlife Tours on a Uganda Safari at Murchison Falls National Park, Kidepo National Park, Queen Elizabeth National Park, Lake Mburo to experience beautiful wildlife animals that inhabit the Savannah grasslands as well as thick vegetation terrain.
You can as well as take on birding tours, chimpanzee tracking safaris, Gorilla Trekking expeditions and cultural discoveries.
Gorilla Safaris-Luxury Accommodation in Uganda
Travelling to Uganda for holiday Adventures, book a Luxury Uganda Gorilla Safari to Bwindi Impenetrable Forest to experience the majestic Apes in their thick vegetation forest habitat. There are 12 habituated Mt.Gorilla groups in Bwindi with 1 group in Mgahinga National Park.
A Uganda gorilla trek is electrifying as it requires one to transfer from one place to another through the lush vegetated sloppy hills searching for the beautiful Mt. Gorillas interacting within their habitat as they feed, copulate, breast feed, patrol, play, lead etc.
We draft tailor made safari tour packages for all travelers around the world interested in taking an a Luxury Uganda Gorilla Safari as well as wildlife safaris, cultural Safaris , honeymoon and white water rafting, hiking safaris, Nature walking Adventures and Chimpanzee tracking safaris to the various safari destinations around Uganda. .
Most Popular Gorilla Tours in Uganda
3 Days Bwindi Gorilla Trek

Book the 3 Days Bwindi Gorilla Trek to enjoy Gorilla Trekking in Bwindi and Mgahinga National Parks for the best.
10 Days Uganda Gorilla
Book the 10 Days Gorilla Safari tour in Uganda and experience the Uganda's unique Mt. Gorillas in their thick habitat.
15 Days Uganda Gorillas
Enjoy the 15 Days Uganda Gorilla Safari to encounter the rare species of Mt. Gorillas enjoying and interacting within their habitat.
10 Days Wildlife Adventure

Looking for an exciting holiday safari adventure in Uganda, book the 10 Days wildlife and adventure safari to experience the best.
5 Days Birding queen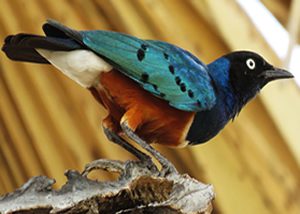 Transfer to the beautiful Queen Elizabeth National Park and experience birding in the thick vegetation terrain.
6 Days Albertine Birding Tour

Enjoy the 6 Days Albertine Rift Birding Tour in the various safari destinations in Uganda to experience the best.
Packing List For Gorilla Trekking
Trekking Boots; these should be above the ankles to protect you from any rough piercing vegetation/ bushes.
Rain Jacket; this will protect you from the rainfall that pours any time due to the fact that Uganda is located close to the equator so it rains almost any time.
Long sleeved shirts/ T-shirts; these are relevant for they will protect you from the thick bushes that might scratch you hand while trailing through the forest.
Long trousers; these should be long and not jeans to enable you trail through thick vegetation without any dangers.
Sweater; to warm you up in the evenings.
Cap/ Hat; to protect you from the heavy rainfall.
Camera with no flash; this is very essential for it will enable you enjoy every opportunity with the Gorillas for flashes distort their peace.
Gardening Gloves & warm socks to enable you navigate through the forest with ease from one place to another. You won't have to worry about thorns on tree branches.