Uganda Safari in the Pearl of Africa
Enjoy a Uganda Safari at your comfort with Luxury Uganda Safaris a specialist Tour Company in tailoring Uganda gorilla trekking & wildlife safari tours to Uganda. Book a luxury trip to spot and encounter the Mountain Gorillas as well as other primates like the chimpanzees.
The Best of A Uganda Safari Experience
Experience exceptional Uganda Safari adventures while on holiday vacation in Uganda to encounter remarkable wildlife safaris, birding tours, chimpanzee tracking safaris, Gorilla Trekking expeditions as well as cultural discoveries around the numerous National Parks in the country.
Experience Gorilla Trekking in Africa
Gorilla Trekking is an exceptional safari experience to take on while transferring to Africa to experience remarkable Gorilla Trekking Adventures. This is prominently carried out in Uganda at Bwindi Impenetrable Forest National Park where 12 habituated Gorilla Groups are tracked annually by numerous travelers around the world and Mgahinga Gorilla National Park with the Nyakagezi Gorilla Group that offers experiences like those of the Gorilla groups in Rwanda's Volcanoes National Park.
A Uganda gorilla trek is electrifying due to the fact that it requires one to transfer through the lushly vegetated sloping hills as you spot gorillas enjoying and interacting with their habitat to the fullest  through feeding, copulating, breast feeding, patrolling, playing, leading, etc.
Take on the different safari packages to enjoy your holiday vacation while on wildlife Safaris , gorilla tours, Cultural Safaris , honeymoon and white water rafting, Wildlife tour Adventure, hiking safaris, Nature walking Adventures, Chimpanzee tracking safaris, etc.
Enjoy your Gorilla tour when you travel to Uganda, Rwanda and the Democratic Republic of Congo at Virunga National park as well as hike one of the most challenging strato volcanoes in the world Mount Nyiragongo Volcano to enjoy the best  of your Holiday Safari Vacation in Central Africa.
Most Popular Gorilla Tours in Uganda
3 Days Bwindi Gorilla Trek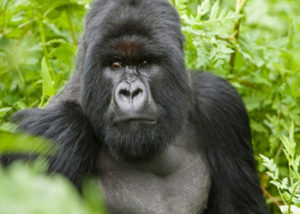 Book the 3 Days Bwindi Gorilla Trek to enjoy traveling and discovering the rare species of Mountain Gorillas enjoying their thick forest habitat.
5 Days Birding queen Elizabeth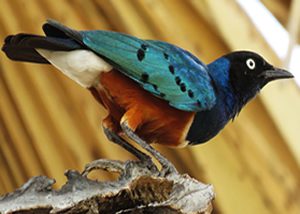 Transfer to the beautiful Queen Elizabeth National Park if you are a vivid birder to enjoy bird watching to the fullest. Various birds can be spotted flying to various places.
6 Days Albertine Birding Tour


Enjoy the 6 Days Albertine Rift Birding Tour in the various safari destinations around Uganda an experience that is so exciting due to the many  bird species.
10 Days Uganda Gorilla Safari


Take on the 10 Days Gorilla Safari tour in Uganda to encounter the rare species of Mountain Gorillas in their thick habitat at Bwindi and Mgahinga National Park.
15 Days Uganda Gorilla Safari


Enjoy the 15 Days Uganda Gorilla Safari to encounter the rare species of Mt. Gorillas enjoying and interacting within their thick tropical rain forest.
10 Days Wildlife Adventure


Looking for an exciting holiday safari adventure in Uganda, book the 10 Days wildlife adventure safari vacation to experience the best safari encounters in Uganda.
The Packing List for every traveler transferring for Gorilla trekking includes;
Hiking/ Trekking Boots; to enable you transfer along the slippery rugged terrain as you search for the rare species of Mountain Gorillas in Bwindi and Mgahinga as well as Volcanoes and Virunga National parks.
Garden Gloves; to cover and protect your hands from being pierced by the thorns along the branches.
Rain Jacket; to cover and protect you from getting wet by rainfall since it falls usually due to the location of the countries close to the Equator.
Long Sleeved Shirts/Blouse; to cover your arms and these ought to be light not very thick.
Camera without a flash to enable you take clear photos of the amazing Gorillas to keep for memories.
Long Pants/ Trousers; these are more comfortable to walk in for long distances and must not be jeans.
Hat and Sun Glasses; the hat will cover and protect your head-hair when it rains where as the sun glasses will protect your eyes from direst sunlight.
Pair of Binoculars to enable you have a clear view of the wildlife animals/ Gorillas in a distance.
Energy Giving snacks and bottled water to eat as you track the Gorillas in the thick forest vegetation.